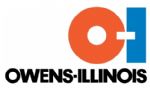 O-I New Zealand (O-I NZ) won three awards at the Packaging Council of New Zealand's (PAC NZ) Environmental Packaging Awards on Friday, 6 September. These included the Excellence in Packaging Product Stewardship Award, the Supreme Award and the Individual Award for an Employee, which went to O-I NZ's Sustainability Manager, Penny Garland.
Established 20 years ago, PAC NZ is an industry association that assists its members in minimising the environmental impact of packaging by championing cost effective, sustainable solutions and product stewardship. PAC NZ´s Environmental Packaging Awards have been held biennially since 1999.
"These award wins highlight the collective and individual success of O-I New Zealand in championing positive environmental outcomes that are linked to our global sustainability goals," said Sergio Galindo, President, O-I Asia Pacific.
"O-I New Zealand and our Auckland plant provide a best in class example of building strong relationships with critical stakeholders, including governments and waste industry organisations, to achieve real sustainability outcomes that not only benefit our business, but the communities in which we work."
The Individual Award for an Employee recognises an employee who undertakes a variety of techniques to implement environmental improvements and maximise learning experiences throughout the organisation in which he or she works.
On presenting the award to O-I NZ Sustainability Manager Penny Garland, PAC NZ's Acting Executive Director Sharon Humphreys said she is a tremendous asset to O-I, the glass sector and the country.

From left at the awards event are Richard Manaton, PAC NZ President; Len Brown, Auckland Mayor; Penny Garland, O-I NZ Sustainability Manager; and Sharon Humphreys, PAC NZ Acting Executive Director.

"The Awards night is very much Penny's night. Her dedication, drive and infectious enthusiasm are widely recognised by her colleagues throughout the country," said Ms. Humphreys.

The Award for Excellence in Packaging Product Stewardship went to O-I NZ for its introduction of three new recycled glass streams. The new streams are predicted to result in an additional 18,000 tonnes of glass being re-used in 2013, raising the average recycled content of O-I NZ's glass containers from 50 percent to just under 60 percent this year.

O-I NZ received the Supreme Award ahead of an impressive lineup of other category winners, including Coca-Cola Amatil, Nufarm New Zealand, Fonterra Milk for Schools, and a joint entry from BP New Zealand, Coca-Cola Amatil and Love New Zealand.

"O-I New Zealand proved to be a clear winner on every front this year. The company's commitment to sustainable business practices and the extent to which its people 'walk the talk' is truly remarkable," said Ms. Humphreys.

For more information on O-I NZ's sustainability efforts, read the recently issued 2013 O-I New Zealand Sustainability Report.