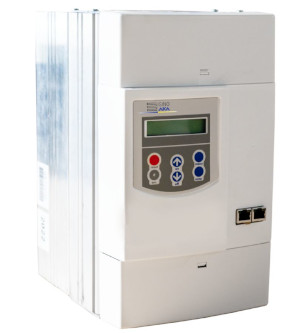 GINO- AKA is your global market challenger for thyristor power controllers and complete heating solutions for annealing lehr and tin bath roof furnaces.
We design and manufacture off-the-shelf and customized power controllers. Our state-of-the-art range of power controllers are dedicated to the glass industry since more than 30 years: from the very original Gradathy to the latest AKGRAD32 Profinet range of products.
Availability for the whole AC range from 10A to 2500A, 1kW to 1000kW, 20-480V or 460-690V, 1-Phase, 2-Phases, 3-Phases, 3P+N models, auto adjust inside 50-60Hz range.
Our well-known benefits: units are configured and tested before delivery, easy to install and no headache during commissioning!
Our latest firmware GT3.6 offers an impressive power regulation with +/-0.1% accuracy, which drives all resistor loads smoothly with dedicated smart firing modes (SiC, MoSi², Infrared, Inductive, constant, etc.).
Our integrated power savings Synchro real-time feature reduces your electrical energy costs.
Our latest design offers best-in-class robustness and reliability: thyristors, accuracy of the power regulation, two simultaneous industrial communications, operator interface 4" in all languages.
In 2020 the GINO AG (Germany) and Resistel (France) liquid starter divisions have been merged with the acquired company AKA Automatismes from Lisses/France to create GINO-AKA SAS. GINO-AKA SAS is part of the Telema Resistor Group and the hub for the global activity in the field of liquid starters and thyristor power controllers. With more than 30 years of experience we have strong expertise in industrial automation and power control applications. We are highly dedicated to our customers in the cement, mining, glass and industrial sectors.