As a glass industry's wind vane, the 30th China International Glass Industrial Technical Exhibition (China Glass 2019) will take place at China International Exhibition Center (new venue) in Beijing from May 22 to 25, 2019.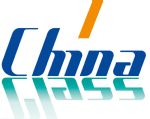 Gathering various glass categories including glass production, glass application, technology glass, glass processing equipment, raw materials and refractory materials, China Glass 2019 will maintain the concept of professionalization, internationalization and scale-up and will depend on its platform so as to share information, promote integration, and facilitate the transformation and upgrading in the glass industry.
China Glass 2019 has an exhibition area 106,800 square meters, and attracts 904 companies (including 240 foreign enterprises) from 28 countries including China, the USA, Germany, the UK, France, Italy, Japan, Korea, Spain, Sweden, Switzerland, Belgium, etc. Three state pavilions which are respectively organized by BMWI, VDMA, ICE Italy, GIMAV-VITRUM and Dam Associates Inc settle down to hall E1 as always. Nearly 30 glass manufacturers from the countries along the "One Belt and One Road" have set up their stags in the international exhibition area.
Compared with previous exhibitions, China Glass 2019 is full of bright spots. Highlight A, many foreign companies increasing booth area to display its latest equipments and products. Highlight B, the total building energy consumption accounts for more than 25% of the total energy consumption of the whole society in China, A large number of exhibitors will focus on the latest products and production equipment in the field of building energy conservation.
Highlight C, the glass industry will develop towards high quality, green, multi-functional, high value-added and high-tech processed products. Flat glass industry chain will be further extended. This year's exhibition will also feature a large number of innovative technologies and products in these fields including photoelectric glass, fireproof glass, intelligent robot, electrochromic glass, display glass, smart phone screen protection glass.