Pneumofore S.p.A., Vacuum Pumps and Air Compressors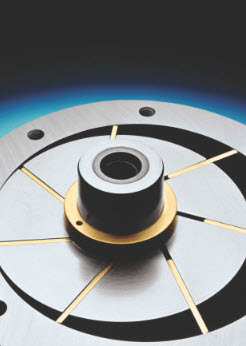 Leader in vacuum systems for IS machines, Pneumofore developed the largest air-cooled single stage rotary vane vacuum pump worldwide, the UV100.
FULL PRODUCT RANGE
To accommodate any customer need or application requirement, we offer different technologies in a wide capacity range.
Pneumofore Rotary Vane Pumps and Compressors lead the market in energy savings: their design ensure long-term efficiency and the cost reduction of maintenance.
Specific solutions can be delivered for most demanding projects to ensure faster ROI or short-term installations. All products are in compliance with CE norms (European Community) and are available for any combination of voltage and frequency.
Vacuum Pumps
Sliding vane, single-stage, lubricated, up to 6.610 m3/h at 50 Hz and 0,5 mbar(a) residual pressure; up to 6.480 m3/h at 60 Hz and 0,5 mbar(a) residual pressure;
Air Compressors
Sliding vane, single-stage, lubricated: at 50 Hz, from 5,5 to 400 kW, from 70 to 4.930 m3/h, operative pressure from 2,5 to 10 bar(g); at 60 Hz, from 7,5 to 540 kW, from 83 to 5.360 m3/h, operative pressure from 2,5 to 10 bar(g).
Accessories for Vacuum
Demister Filters for separation of oil mist / graphite lubricant coming from the moulds on the IS machines, capacity up to 5100 m3/h;
Vacuum Receivers, volume up to 10 m3.
Accessories for Compressed Air
Fridge Dryers, capacity from 12 to 10.800 m3/h;
Adsorption and high pressure Dryers, on request;
Filters, capacity from 31,8 to 27.000 m3/h with residual coolant content down to 0,003 mg/m3;
Air Receivers, tested according to CE regulation, volume up to 10 m3.
SERVICE
Complete customer satisfaction regarding Spare Parts and Maintenance.
Assistance and troubleshooting is guaranteed through a dedicated division of Pneumofore with trained and experienced professionals.
Service Centers available on 5 continents.
PLANT ENGINEERING
The Pneumofore Engineering Team calculates the pneumatic system layout with all devices from the pump / compressor room to the spot of application. Available for consulting and customer support to respond to case-specific requirements. For new systems, please refer to the "Preliminary Specifications" in the download section.