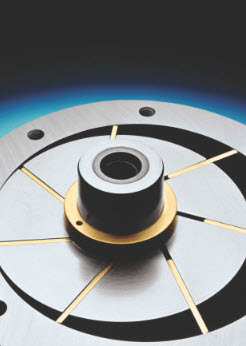 Pneumofore manufactures and provides full solutions for the supply of compressed air and vacuum in industrial plants worldwide. Specialized in rotary vane technology since 1923, Pneumofore offers professional expertise and international service over a wide range of integrated products for each customer´s needs. Constantly focused on minimal life cycle costs, Pneumofore has become the leader in centralized vacuum systems specially designed for the glass industry and IS machines.

Pneumofore creates, develops, manufactures, installs and services its own innovative products while setting the standard for high efficiency, high air purity, reliability and longevity.
Main Features of Pneumofore Products
Pneumofore engineers creates original solutions, providing the market standards of tomorrow from extreme climates designed compressors to the largest air-cooled rotary vane pump in the world.
Durability: rotary vane vacuum pumps and compressors sturdy constructed for 24 h operation and equipped with aluminum vanes
Energy and Cost Saving: a full range of air-cooled machines with the variable speed option, for the lowest Life Cycle Cost and the best return of investment
Easy to install: "Plug and Play" units with no need of foundation or water connection
Environment friendly: solutions that guarantee the lowest power consumption, no coolant vapor, reduced noise and no water waste, without compromise on efficiency.
Customer Satisfaction
Pneumofore customers range from small manufacturing plants to large multinational enterprises. From process specifications throughout layout and definition, installation, commissioning, operation and long-term maintenance needs, Pneumofore assists customers at every step.
As solution provider, Pneumofore provides engineering support to all clients for each application. Individual analysis and system design ensure the choice of the right products and the best technical result. Pneumofore also offers a complete after-market support for evaluation, maintenance, spare parts delivery and on- or offsite repair and overhaul.
Worldwide Distribution and Presence
With more than 45.000 units worldwide, Pneumofore machines and service can reach any country, thanks to an extensive distributor and after-sales network covering the entire international market. Our references in the glass industry include: O-I, Saint Gobain, Altajir, HNGI, Sisecam and many more.