Our silica supply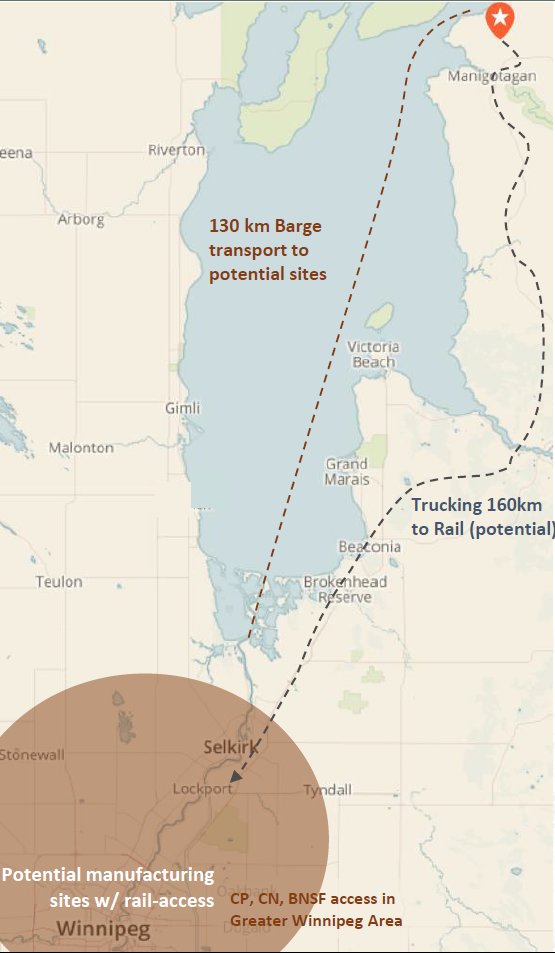 Three individual samples were collected from archived drill core for test work and focused on a portion of the overall Wanipigow sand deposit and the deposit's Lower Black Island Formation (LBI) sub unit. The test work was performed in accordance with standard testing of oxidic raw materials for glass (DIN 51086 2) and included sieving, ICP OES analysis, beneficiation tests followed by additional ICP OES analysis, and melt tests. The preliminary results demonstrate that the LBI sand at this locale: 1) contains high calculated silica (94.1% to 97.2% SiO 2 ) with low detrimental elements such as iron; 2) is easily beneficiated to higher calculated silica (99.3% to 99.5% SiO 2 ) using standard methods such as a bumping table and a magnetic separator; and 3) melt tests yielded no microscopic relics of un melted grains.
Accordingly, the preliminary test work shows that the Wanipigow LBI sand at test site locale has potential for use in the manufacture of ultra clear, energy efficient architectural float glass as well as solar glass for use in solar panels.
---
---
glassglobal Group will execute first talks with buyers and investors on our behalf.
Contact us now.